LED Lighting Phase 1/3
A key area of improvement is to deliver LED lighting. The community has installed half of it's additional LED light strips in addition to floodlights for the surrounding area.
Please take a look at the before & after photos below!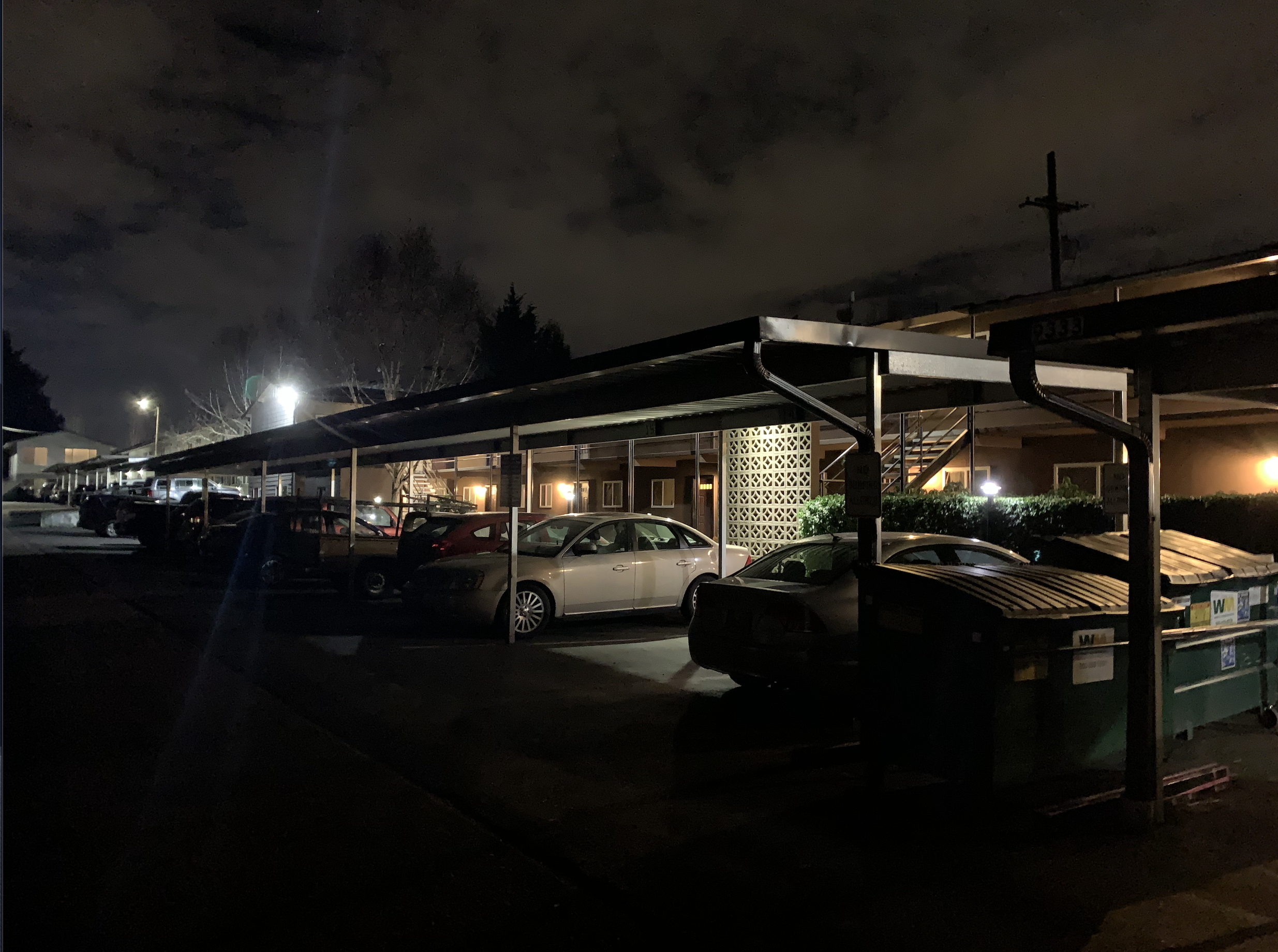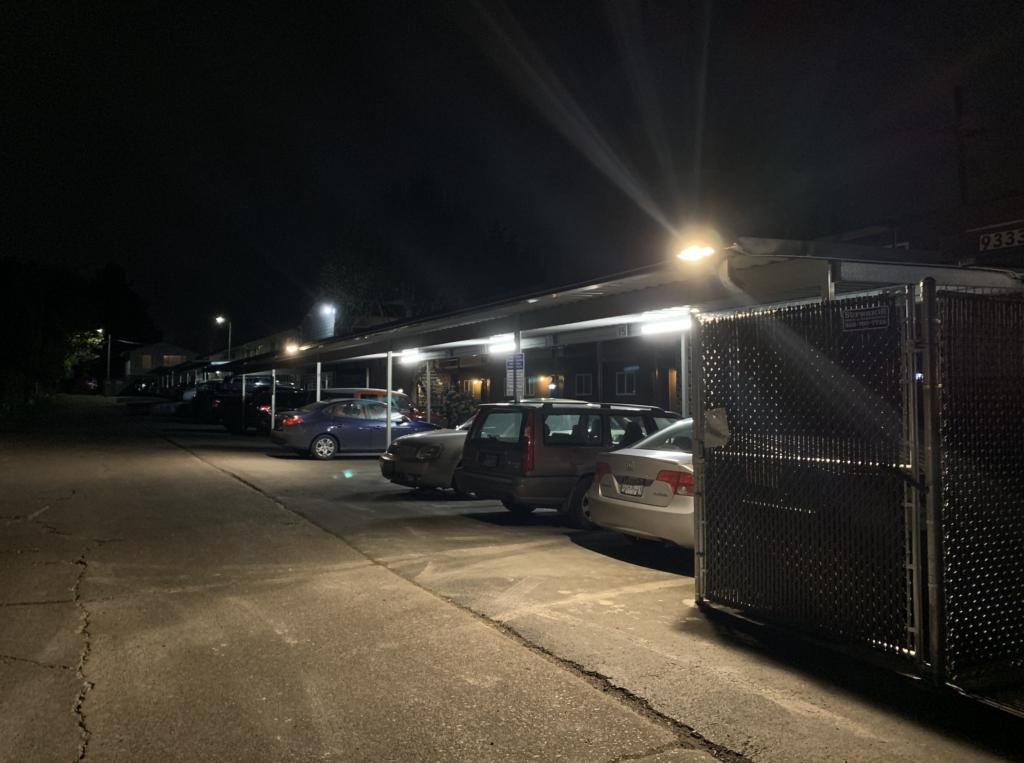 As you can see below, we litterary have a 'night & day' differnce in terms of before & after
(Left vs Right side of the trash area).
The community will be addressing dark spots as seen in this photo. Stay tuned!